Parusia
Andy Lumpp & Adelhard Roidinger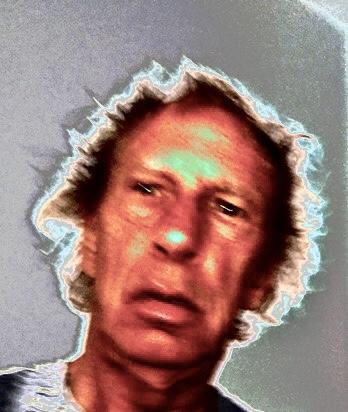 Adelhard Roidinger
1941 – 2022
born in Austria, received piano lessons as early as the age of 5, learned playing violin when 8 and classic guitar when 14. At the age of 16 he started his double bass studies with Prof. Glaser, solo double bassist at the federal theater orchestra Linz. He received a solo award at the amateur jazz competition organized by Friedrich Gulda at the age of 19.
He studied architecture at Technische Universität Graz, classic double bass at the Universität für Musik und Darstellende Kunst Graz with Prof. Böhm, jazz composition with Prof. Janesz Gregorz, painting with Prof. Kurt Weber and sculpting with Prof. Viktor Winkler, Graz.
Additional studies in advanced architecture and design were held at Hornsey college of arts in London, computer music at IRCAM and Atelier UPIC (founded by Iannis Xenakis) in Paris.
As a jazz artist (double bass and electric bass) he performed with a lot of famous international artists, recorded more than 30 LPs and CDs as leader and sideman and participated at numerous international jazz festivals.
Into the light
Andy Lumpp & Arild Andersen (double bass) & Pål Thowsen (drums)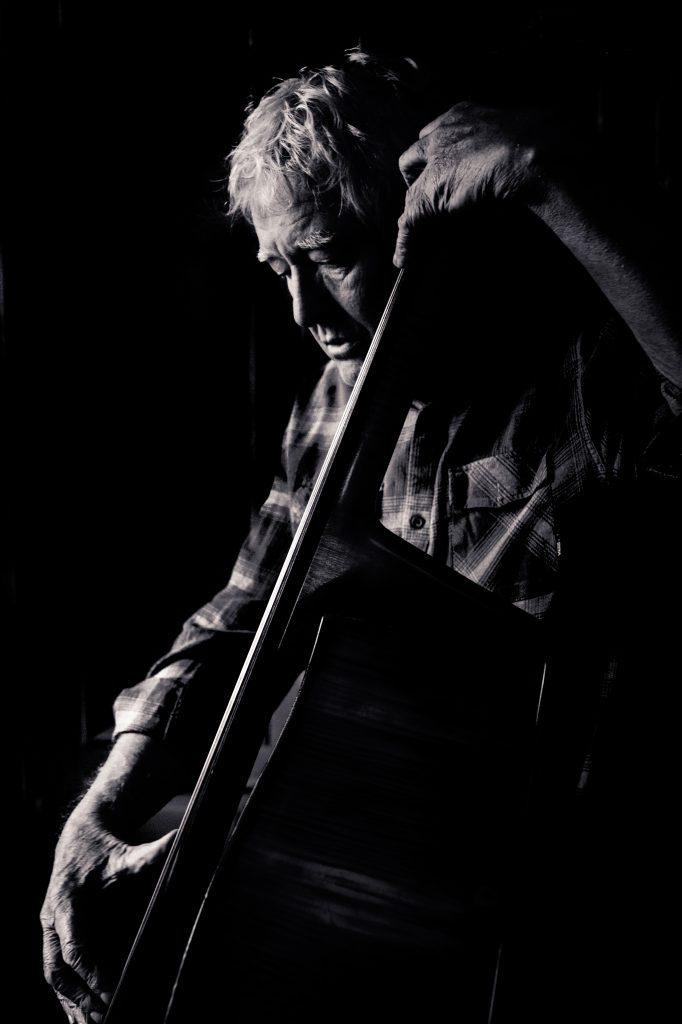 Arild Andersen was born in Norway October 27 -1945 . He has been one of Europe's leading bass player since the early 70- ties. Andersen started out as a member of Jan Garbarek Quartet (67-73). The group also included Terje Rypdal and Jon Christensen. In the same period he played in the local rhythm section in Oslo for visiting American musicians. He worked and recorded with Don Cherry , George Russell and Sam Rivers during this years.
He recorded 22 albums in his own name for ECM. Bill Frisell, Ralph Towner, Nana Vasconcelos, Paul Motian, Alphonze Mouzon, Kenny Wheeler, John Taylor are among the great musicians that can be heard on some of these albums. 1982-92 his band "Masqualero" included Nils Petter Molvaer and Jon Christensen . In the 90-ties his band included Bendik Hofseth, Bugge Wesseltoft ,Eivind Aarset and Nana Vasconcelos.
He played and toured with, John Abercrombie, Stan Getz, Pat Metheney, Paul Bley , John Scofield, Sheila Jordan, among others. 2005 he was "Artist in Resident " at The Molde International Jazzfestival. He received " Jazz Musician of the year 2008 " from Academie du Jazz in France.
His latest album for ECM is "In-House Science"
with Tommy Smith sax and Paolo Vinaccia drums. This cd has received raving reviews around the world.
In 2018 he formed a new quartet with Marius Neset sax, Helge Lien Piano, Håkon Mjåset Johansen drums .
http://www.arildandersen.com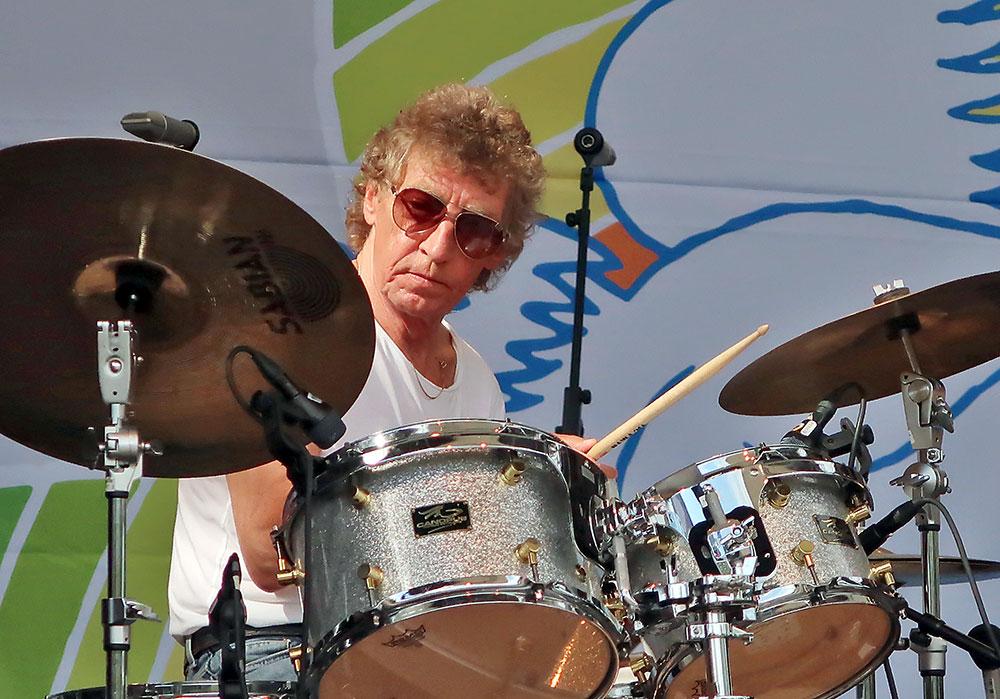 Pål Thowsen has won the Norwegian Grammy twice, in 1977 and 1979 He has also been nominated five times for the The Norwegian Grammy and one of the nominations was for artist of the year. In 2000 he received The Norwegian lifelong State income guarantee for artists.
He has made eight records in his own name and appeared on approx. ninety records with different artist and toured, played on tv and radio productions both with his own band and other groups. Since his career started in 1973, he has been playing more than a thousand concerts, festivals and clubs in Norway, all over Europe and Asia.
From 2016 he has been playing in Terje Rypdal's band Conspiracy. ECM released their new CD "Conspiracy" in 2020 to great reviews all over the world. From 2007to 2014 he played in the band Dag Arnesen Trio. They have had great success with their three Norwegian Song CD's that to present has sold over 30.000 records.
For the past 20 years and currently he's teaching at the Norwegian Academy of Music and fronting Gretsch Drums and doing drum clinics for them.
For 10 years from 1964 he played the drums in "Lillestrøm school Music's Marching Band."
His professional career started at the age of seventeen, playing the drums in Arild Andersen Quartet. And from 1974- 1978 he did four albums with the quartet: "Clouds in my head." ECM. "Shimry." ECM. "Green shading into blue." ECM and "Jazz Jamboree vol.1" Warzava Rec. They toured all over Europe and in Norway playing on festivals and doing concerts.
At the same time he also played in the jazz rock group Moose Loose. In 1973 he started his lifelong collaboration with Jon Eberson.
From 1974 to 1990 he made approximately 10 records with Ketil Bjørnstad, and he was the musical adviser for the legendary record album "Leve Pantagonia." Polygram. This also led to several recordings with Ole Paus. He played on the classic, "Nøkkelen ligger under matta." (1974) with Finn Kalvik. In 1976 he entered the studio and did a remarkable record with his famous colleague Jon Christensen. For this record, "No time for time", they received the Norwegian Grammy. From 1977 to -79 he was a member of the Radka Toneff Quintet, besides touring they did the significant album, "It don't come easy." in 1979. In that period he also played with Jan Garbarek. And in 1979 he also won the Norwegian grammy for his own record, "Surprise." He played with Terje Rypdal Band from 1981- 84 and with the legendary Jazzpunk ensemble from 1982-97. In 1983 he also toured all over Scandinavia with "The Scandinavian Today Tour," led by Palle Mikkelborg and Featuring Nils Henning Ørstad Pedersen. At this time he also worked a lot with Janne Schaffer and Bjôrn J:son Lindh.
With Jon Eberson he has played since the start of his carreer from smaller bands like the Net, and the quartet Halle Eberson Kjellemyr Thowsen, to the Jazzpunkensemble. And since 1998 he has also played concerts and recorded with "The Metropolitan feat. Beate Slettevold Lech."
He is also played in a trio with Sinnika Langeland and Bjørn Kjellemyr and for the record "Runoja." Sinnika received the Edvard price in 2003.
The trio with Dag Arnesen realesed "Time Enough." in 2005, They started working together in 2004
In 1986 he started the band (Thowsen Band) with Tor Endresen and did the album"Call me a stranger." The song "Black Rain" on the album was one of the nominees to the title track for the James Bond Movie, "Living Daylight".
And not to forget Pål Thowsen was born in Lillestrøm Norway 15th of july 1955.